EIN Presswire | Newsmatics
After Lavo, ATFH to HOST Another Stellar NEW YORK FASHION WEEK at BAC Manhattan Feb 9-14
News provided by
EIN Presswire
Jan 25, 2023, 9:00 AM ET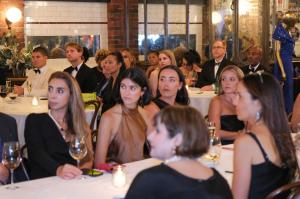 ATFH New York Fashion Week Feb 9-14, 2023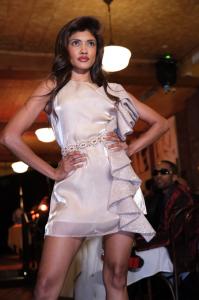 New York Fashion Week ATFH Feb 9-14, 2023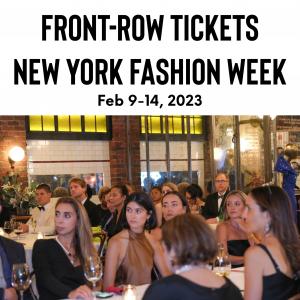 Front-Row Tickets ATF Fashion House NYC New York Fashion Week Feb 9 - 14, 2023
ATF Fashion House NYC takes over the BALANCE ARTS CENTER of Midtown Manhattan for a SIX-Day NYFW Showdown with 3000+ Guests
ATFH NYFW is by far The Most Impactful Fashion Event of NYFW with 30 SHOWS + Celebrity Night, Ladies Night, Black Tie Gala, Super Bowl Party, Arts & Wine Party, Valentines Party, starting at $11."
— Inrich Timamo, CHO, ATFH NYFW Feb 2023
MANHATTAN, NEW YORK, NEW YORK, UNITED STATES, January 25, 2023/
EINPresswire.com
/ -- Every time you hear about this company, they are always doing something BIG and Unique that makes you want to find out more...
The Manhattan based Fashion Buyer and Distribution Company is once again in Prime Fashion Spotlight. After a Successful NYFW at LAVO NYC (Headlined by MACY's AND FOX's) last September and an Innovative CENTRAL PARK FASHION WEEK last November, ATFH (
ATF Fashion House NYC
) is taking over the City with SIX (6) DAYS of 30 Fashion Shows and Networking Events bringing together over 3,000 Attendees.
ATFH NYFW Feb 2023
will take place on Feb 9 - 14, 2023 at The BALANCE ARTS CENTER of Midtown Manhattan located in the FASHION AVENUE of New York City at 151 West 30 Street New York NY 10001.
"LAVO was awesome, we bought out the entire venue last September and had a great event. This time, we bought out almost the entire Floor at BAC which is even bigger and can accommodate far more people and hold different sets of events in various rooms. We expect this to be the go-to home for most NYFW Vendors, Brands, Talents and Guests".
With the World's Biggest Fashion Rendezvous just 2 weeks away, most fashion brands and buyers are expected to make the trip to the big Apple to attend New York Fashion Week, a major 7-Day event that attracts over 300,000 people and generates over $1 Billion for the city of New York. Every Fashion Designer circles this time of the year to show the world what they are made of, and attempts to make a name for themselves. It's also the best time to SHOP as the most attractive deals and Exclusive Collections are accessible.
"We are at the Epicenter of NYFW. No other Event of our size offers as much benefits and opportunities to Brands, Buyers and Visitors as we do, at the prices we give and for the duration we host it. We have made this Affordable on purpose, to allow most New Yorkers and NYFW Visitors to participate and discover New York Fashion Week if they have never experienced it".
At New York Fashion Week, ATFH will showcase various Collections of US and International Designers. The Shows start on Thursday February 9 with a Press Conference and ATFH Opening Shows, followed by a Series of Shows scheduled on Feb 10, 11, 12, 13 and 14. Categories include but are not limited to:
>> HAUTE COUTURE
>> BRIDAL
>> Women's Dresses
>> Women's Clothing
>> Pants Suits & Jumpsuits
>> Jewelry Earrings, Bracelets, Necklaces, Rings, Watches
>> Bags Women & Men
>> Scarves, Kimonos, Hats, Belts, Wallets, Accessories
>> Lingerie
>> Men's Clothing & Accessories
>> Footwear Women & Men (Shoes, Sneakers, Sandals)
>> Children's Clothing & Accessories
>> Sneakers, Sandals
>> Beauty & Cosmetics
>> Fashion related Products
If you have attended ATFH Events in the past, you already know they will be some innovations and daring initiatives. ATFH will host a Series of SPECIAL NETWORKING and ENTERTAINMENT EVENTS giving an extra color to NYFW:
>> ATFH NYFW CELEBRITY NIGHT, Feb 9
>> ATFH NYFW LADIES NIGHT, Feb 10
>> ATFH NYFW BLACK TIE GALA, Feb 11
>> ATFH NYFW Super Bowl Party, Feb 12
>> ATFH NYFW Art, Wine & Fashion Exhibition, Feb 13
>> ATFH NYFW Valentine's Fashion Party, Feb 14
In addition to hosting Fashion Shows, the Venue will be setup in Different Rooms tailored for Shopping, Exhibition, Food and Beverages.
ATFH NYFW SHOP
A Store will be setup on premises for Wholesalers and Individual Shoppers who want to Shop NYFW Collections at Attractive prices. Designers and Brands will display and sell their products to NYFW Visitors and Guests. This is a HUGE Opportunity for attendees to grab amazing pieces in an exclusive setting and at great prices. It's also a great opportunity for Brands to sell and get something concrete out of New York Fashion Week.
ATFH NYFW VENDORS ROOM
There are so many small businesses in New York offering Amazing Services and Products that the NYFW Audience needs but cannot access. A Vendors Room will be setup to allow Fashion Related Services Providers to Promote their Services and Sell their Products to NYFW Attendees.
ATFH NYFW Café Lounge
A cool spot within the Venue, to Chill and Grab a bite in between shows.
To Attend ATFH NYFW Shows Feb 9 - 14, 2023:
>> Fashion Designers / Brands: SUBMIT BRAND
>> Vendors / Services Providers: APPLY FOR A SLOT
>> Visitors / Guests:
BUY TICKETS
>> Photo/Video, Models, Stylists, Hair/Makeup: APPLY FOR A SLOT
nyfw@atfh.nyc
+1 551 333 4488
Mariah Fisher
ATF Fashion House NYC
+1 551-333-4488
email us here
Visit us on social media:
Instagram
For inquiries or corrections to Press Releases, please reach out to EIN Presswire.