Quality sleep is sometimes elusive. If you have trouble falling asleep or are easily awakened during the night, a white noise machine can effectively drown out distracting sounds to help you get a good night's sleep. These devices come in various options, from the very basic to those that can play various soothing nature sounds. While they are usually used as a sleep aid, they can also boost concentration, combat overstimulation or help with tinnitus.
In this article: Marpac Yogasleep Dohm Classic, Adaptive Sound Technologies Sound+Sleep and Hatch Restore Sound Machine.
What to consider when buying a white noise machine
Sound options
White noise machines either mechanically generate white noise, usually with a fan, or play recorded sounds. While the simplest devices just offer one basic ambient sound, more sophisticated sound machines will allow you to choose between several sounds, such as rainfall, ocean waves, rushing waters, crackling fire or chirping crickets. On some models, you can also adjust the frequency to create various shades of noise, including white noise and pink noise.
Volume control
Adjustable volume is a key feature to look for in a white noise machine. The device's volume should be loud enough to cover noisy distractions but not so loud as to interrupt your sleep or damage your hearing. It's a good idea to choose a model with a range of volume options and sensitive controls over more minimalist models that only let you choose between two or three volume settings.
Portability
If you plan on traveling with your white noise machine or moving it from room to room frequently, it's worth considering its portability. While many white noise machines are quite compact, some models may require a plug-in outlet or weigh more than you might expect. This makes them hard to pack in your bag and take with you while you're on the go. Travel-friendly models are lightweight and battery-powered, and they offer features like USB charging.
Smart features
Some white noise machines offer smart features, including integration with smartphone apps or smart home systems, making them easier to control remotely. These models also tend to have other functions, such as a sleep timer or customizable routines, that make app connectivity useful. Some come with an alarm clock, USB ports and an adjustable night light.
Clean looping
When shopping for a white noise machine with sound recordings instead of mechanical noise, you may want to consider a model with a clean loop feature. Check to make sure that you can't hear when the recording ends and begins again. The change in sound can wake you up in the middle of the night and disrupt your sleep.
Cost
When choosing a white noise machine, you have many options depending on your budget. Basic white noise machines typically cost $20-$40. Midrange ones, such as those with digitized sounds and more features, typically cost $30-$50. The high-end ones come with all the bells and whistles you'd expect, including smart features, and generally cost $70-$120.
Best white noise machines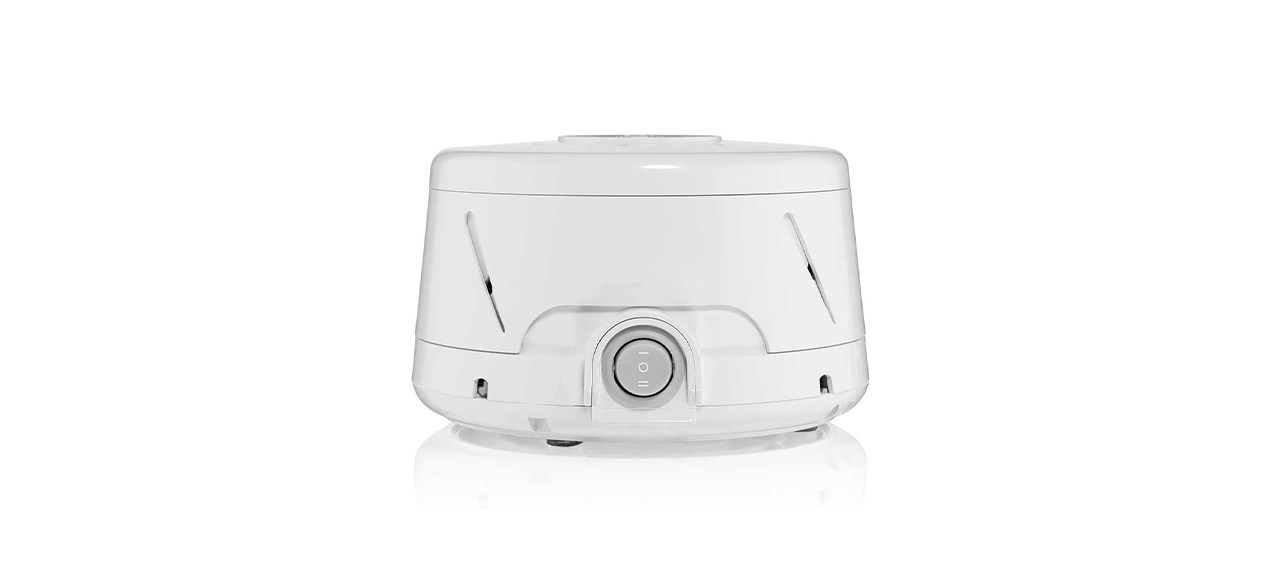 This classic white noise machine is a great natural-sounding device that is easy to use and has a sleek, minimalist look. The small fan inside the unit creates the relaxing sound a ceiling fan would make. It offers two speeds as well as adjustable tone and volume.
Sold by Amazon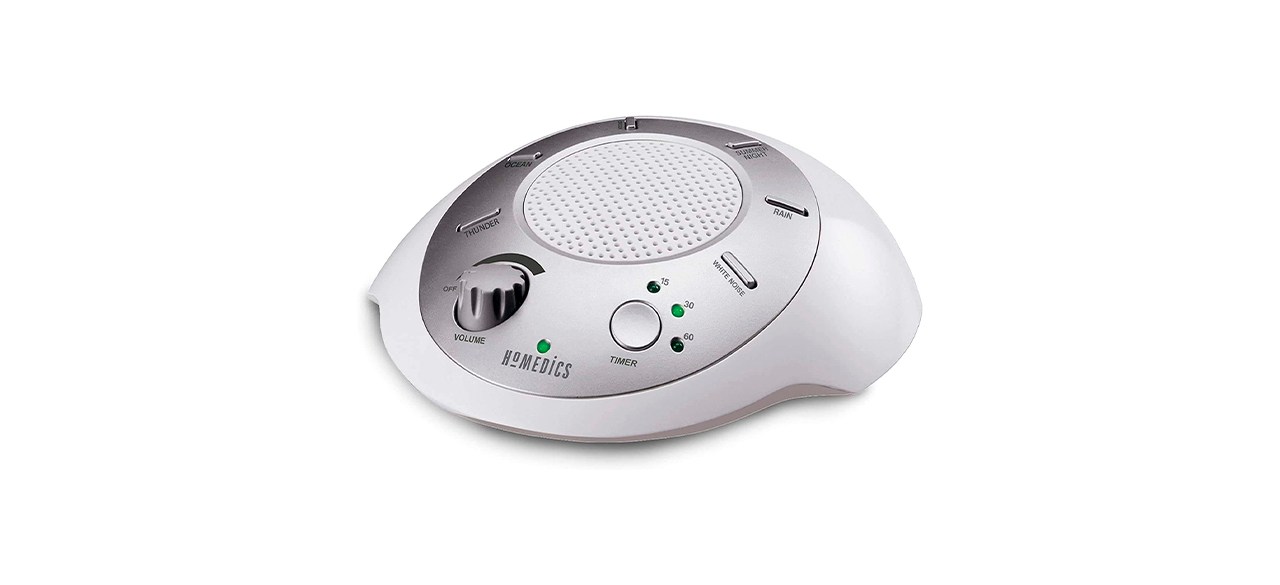 This portable white noise machine strikes the perfect balance between quality and budget. It comes with six soothing sound options, including white noise. It also comes with an auto-timer that you can set for 15, 30 or 60 minutes and adjustable volume settings.
Sold by Amazon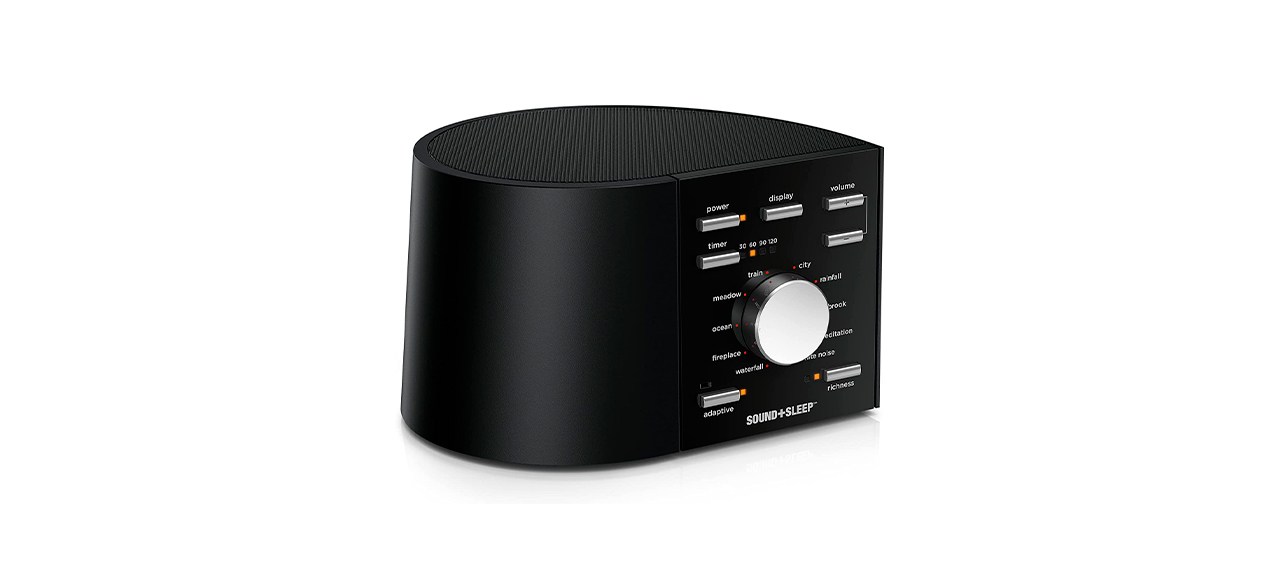 Adaptive Sound Technologies Sound+Sleep
If you live in a noisy city, the Sound+Sleep is a solid choice. It automatically adjusts itself to reduce interference from ambient noise and plays 30 nonlooping high-fidelity environmental and nature sounds. It comes with a 3.5-millimeter audio jack to connect your favorite headphones or speaker pillow.
Sold by Amazon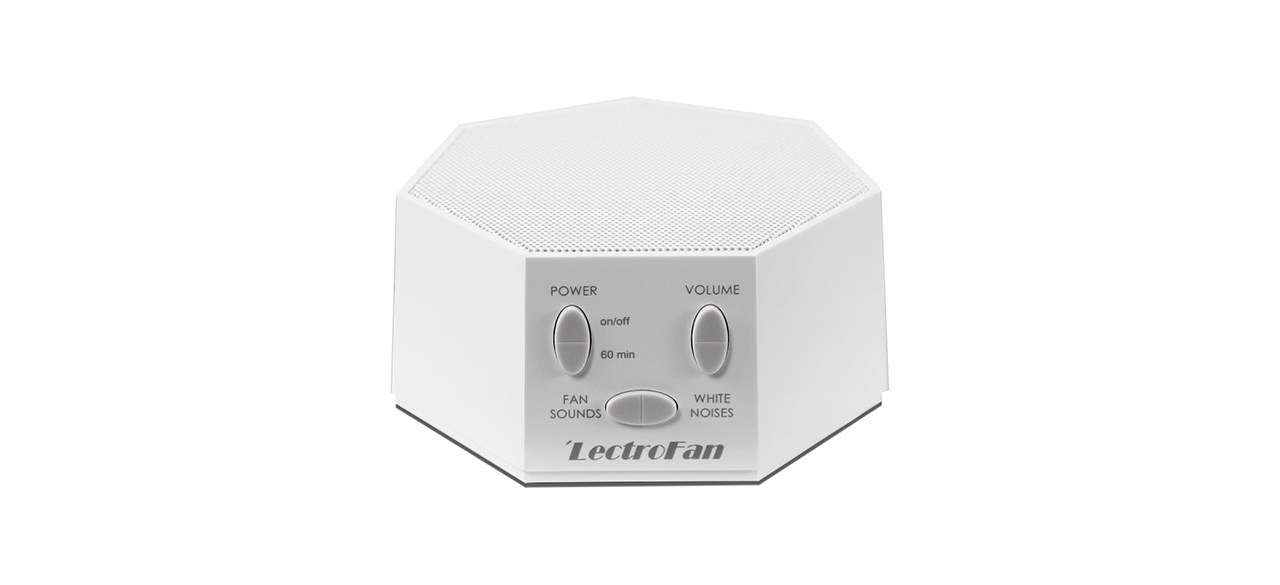 The LectroFan Classic offers 20 nonlooping white noise and fan sounds, a timer and excellent sound quality, all in a simple and subtle design. The device is small and easy to use, and it looks good on a nightstand. It comes in two colors: black and white.
Sold by Amazon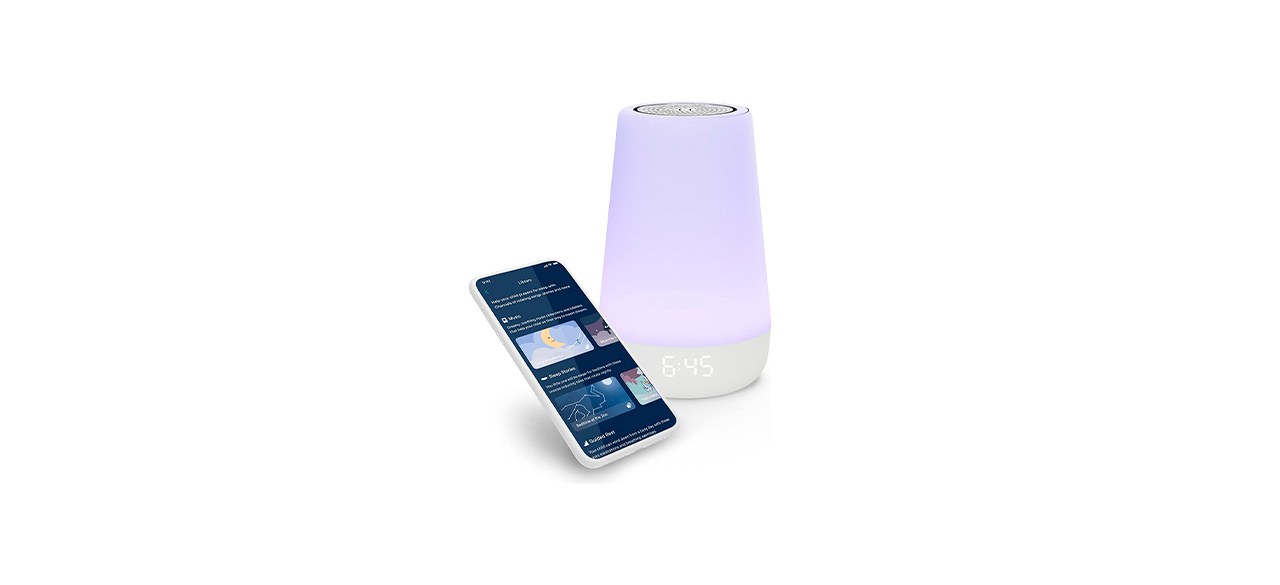 Hatch Baby Rest (2nd Generation)
The Hatch Rest combines a white noise machine and night light with an alarm. It offers a "time to rest" and "time to rise" feature that is a gentle alarm clock for kids. The sound, volume and night-light color can all be controlled via a remote app.
Sold by Amazon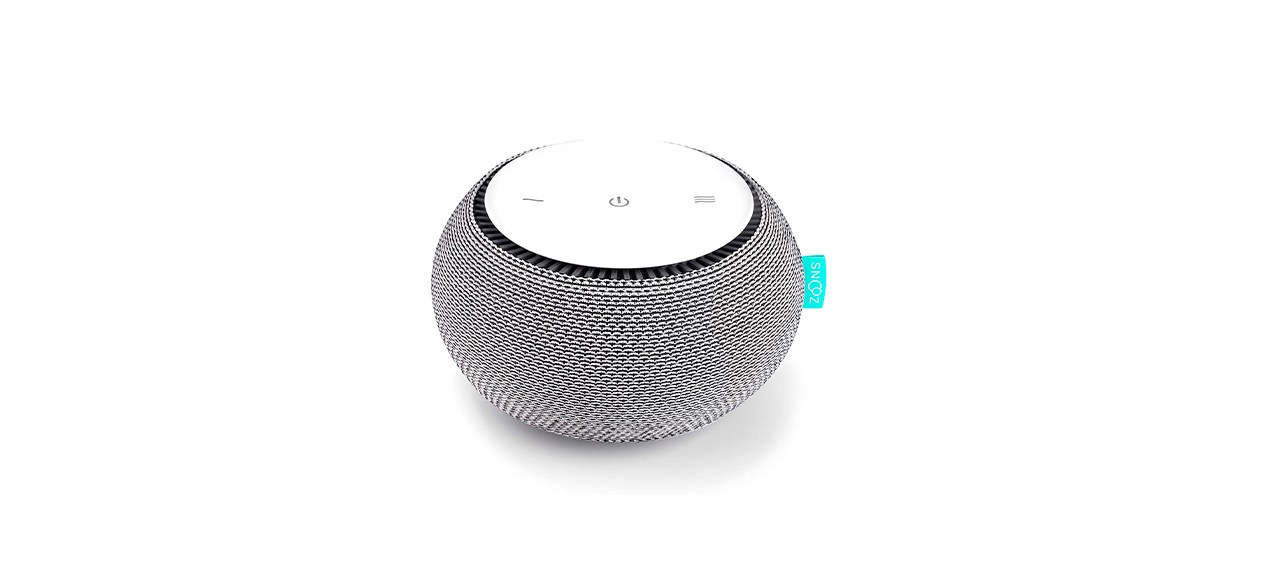 The snooze smart white noise machine plays live white noise with the help of an actual fan placed inside the device. The tone and volume of white noise can be adjusted. It has a companion app to adjust the sound, light and timers for the entire week.
Sold by Amazon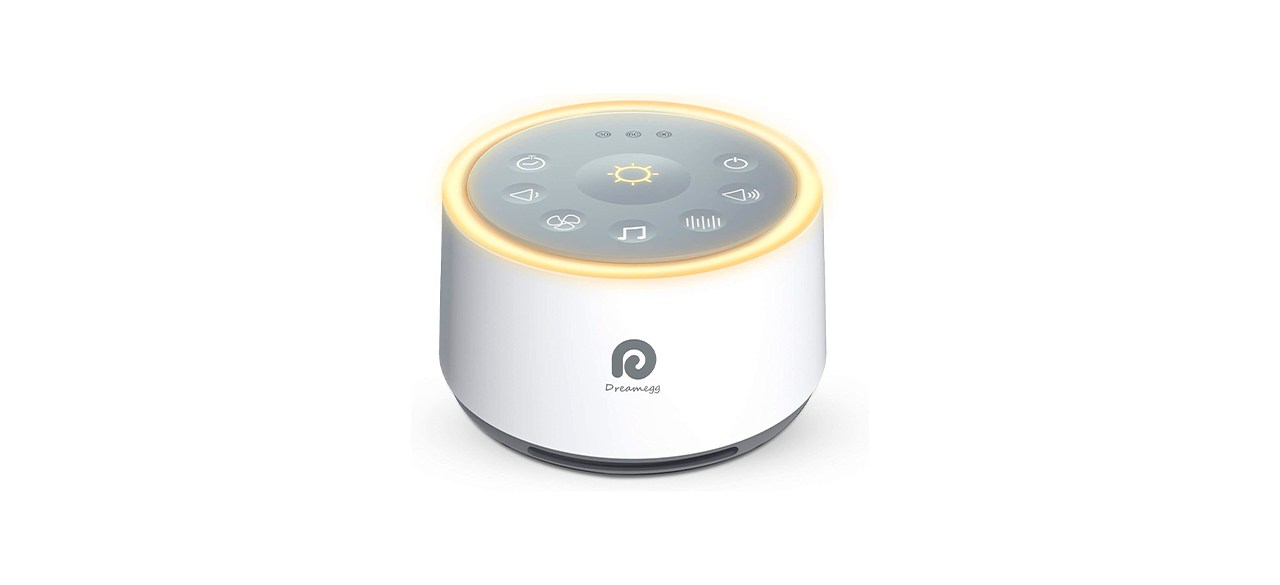 The Dreamegg D1 has a warm, soft white LED ring to help you fall asleep and a soothing lullaby for your baby. It plays 24 nonlooping high-fidelity sounds and comes with a timer that can shut off the device in 30, 60 or 90 minutes.
Sold by Amazon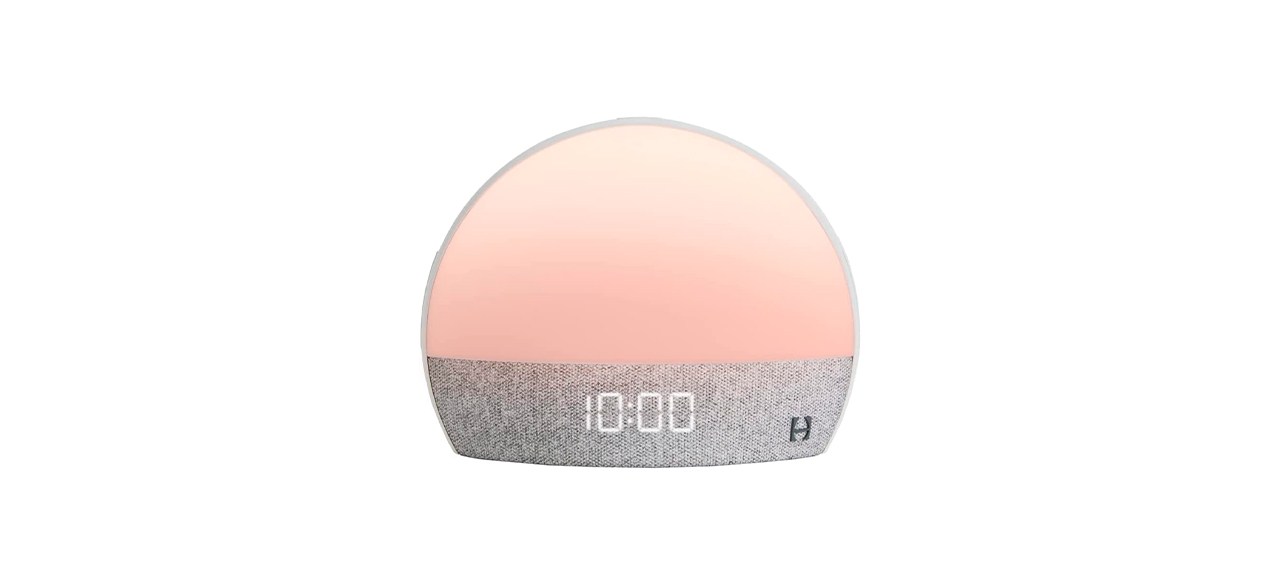 This multifunctional white noise machine comes with a smart lamp and a digital alarm clock. The lamp mimics the sunrise when it's time to wake you. While it has soft-touch buttons for control, the Hatch Sleep app makes this device all the more customizable and convenient.
Sold by Amazon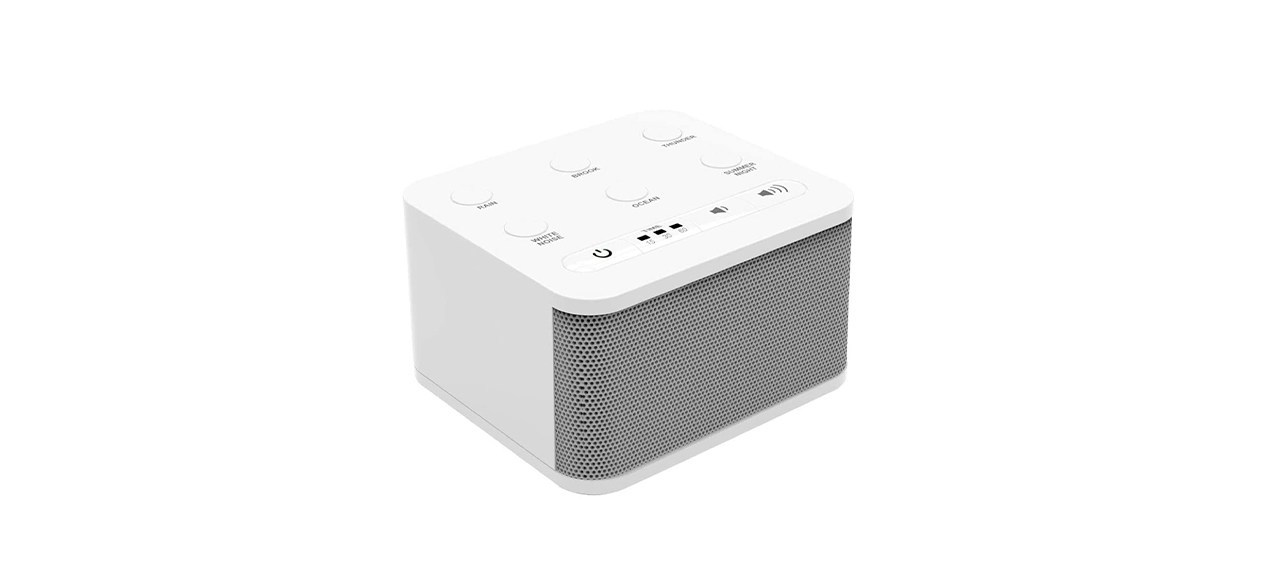 Big Red Rooster White Noise Machine
This portable white noise machine offers six soothing ambient sounds. You can plug it in or throw in a couple of AA batteries for it to get to work. It's a great choice if you want a budget white noise machine with an auto-off timer.
Sold by Amazon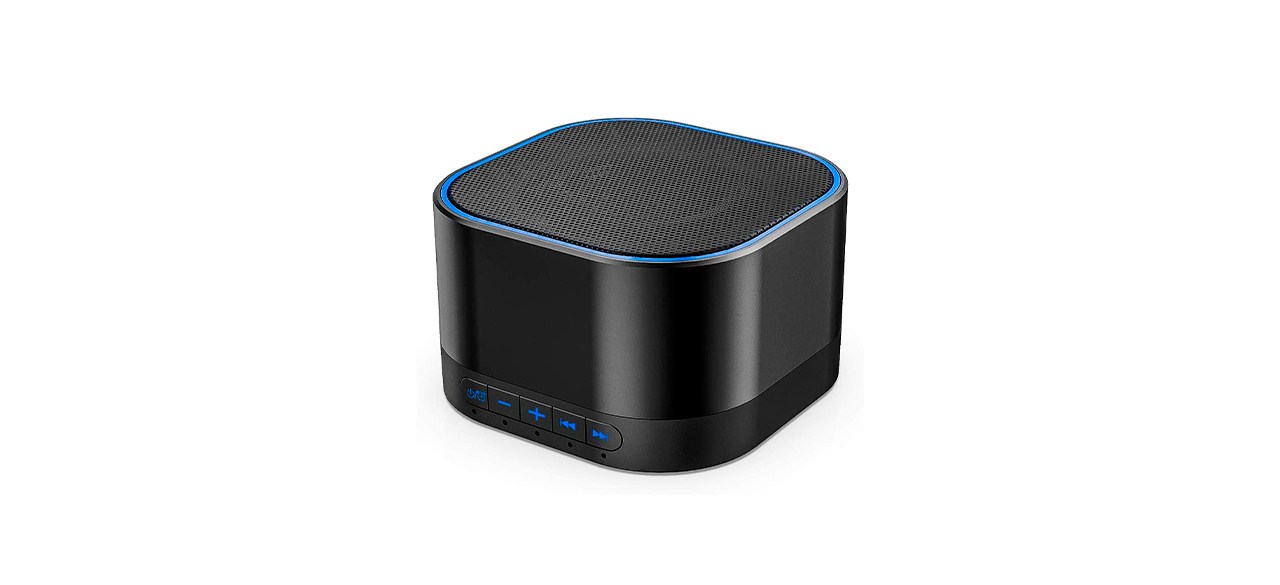 This portable digital white noise machine fits right in the palm of your hand. With 32 nonlooping sounds ranging from campfires and fans to birds and thunderstorms, this handy little gadget is a no-brainer for anyone who travels a lot.
Sold by Amazon
Want to shop the best products at the best prices? Check out Daily Deals from BestReviews.
Sign up here to receive the BestReviews weekly newsletter for useful advice on new products and noteworthy deals.
Esha Saxena writes for BestReviews. BestReviews has helped millions of consumers simplify their purchasing decisions, saving them time and money.
BestReviews spends thousands of hours researching, analyzing, and testing products to recommend the best picks for most consumers.
Copyright 2023 BestReviews, a Nexstar company. All rights reserved.