The best coffee grinders for your morning brew
Whether you rely on programmable drip coffee or handcraft an espresso beverage every morning, you'll notice the difference freshly ground coffee makes. Coffee grinders can offer dozens of grind size settings to please the most particular coffee aficionados, but they're also available with simple settings so you can get a perfect cup of coffee without the hassle. Plus, they're useful beyond helping you get your morning java.
Shop this article: Cuisinart DBM-8 Supreme Grind Automatic Burr Mill, Breville Smart Grinder Pro and Zwilling Enfinigy Coffee Grinder.
Grinding your own coffee improves its taste
Coffee starts to go stale the moment its oils are exposed to oxygen through grinding. This is why most high-quality coffee is only available in whole beans. Most store-bought, pre-ground coffee is made with lower-quality beans and ground to a particle size that's only really suited to drip coffee makers.
If you like to make espresso or use specialized coffee makers, such as pour-over or Aeropress coffee makers, you'll want to be able to grind your own coffee to the appropriate grind size for the best possible flavor. You have the choice between electric coffee grinders, manual grinders and coffee grinder and brewer combinations.
Grinding your own coffee lets you customize the grind size
Many coffee grinders, especially burr grinders, let you choose among several sizes of grinds. This is important because espresso, drip coffee and French press all require different grind sizes for proper extraction and optimal flavor:
Using the wrong grind size in the wrong type of coffee maker will lead to poor extraction and bad flavor. Grinds that are too small can end up tasting bitter and flat, while grinds that are too large and underextracted lead to acidic coffee.
Burr grinders vs. blade grinders
Coffee aficionados tend to prefer burr grinders because of their ability to produce a consistent grind size. Blade grinders have an unfortunate tendency to produce grinds of varying sizes, which can introduce unwanted flavor notes to your coffee. Burr grinders, on the other hand, can produce uniform and custom-sized coffee grounds, thanks to the grinder's constant rotation and uniform pressure.
FAQ
Q. Can you use a coffee grinder for spices?
A. Small blade grinders are great for grinding spices, such as cumin seeds, peppercorns and cloves. However, you'll want to be sure to carefully and thoroughly wash out the grinder before you use it to make coffee again. Many home cooks actually purchase a second blade grinder specifically for spices.
Q. How do you clean a coffee grinder?
A. It's important to regularly clean your coffee grinder to prevent oil buildup that can affect your coffee's flavor. Blade grinders can be cleaned by grinding a quarter-cup of uncooked rice for about a minute. Then, carefully wipe it out with a damp towel. Burr grinders are more complex, so consult your manual for cleaning instructions.
Best coffee grinders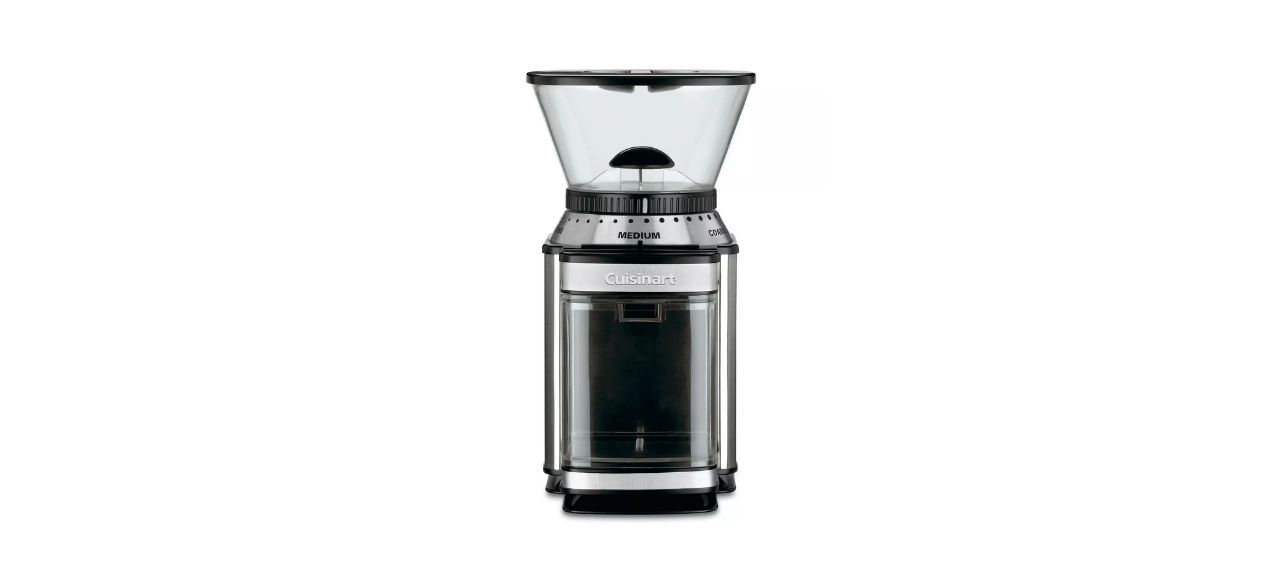 Cuisinart DBM-8 Supreme Grind Automatic Burr Mill
Reliable and durable, this Cuisinart coffee grinder can hold 8 ounces of coffee beans and offers 18 grind settings. Simply twist the top to move the dial to your selected grind size. It can grind up to 32 cups of coffee and automatically shuts off when the designated amount is reached.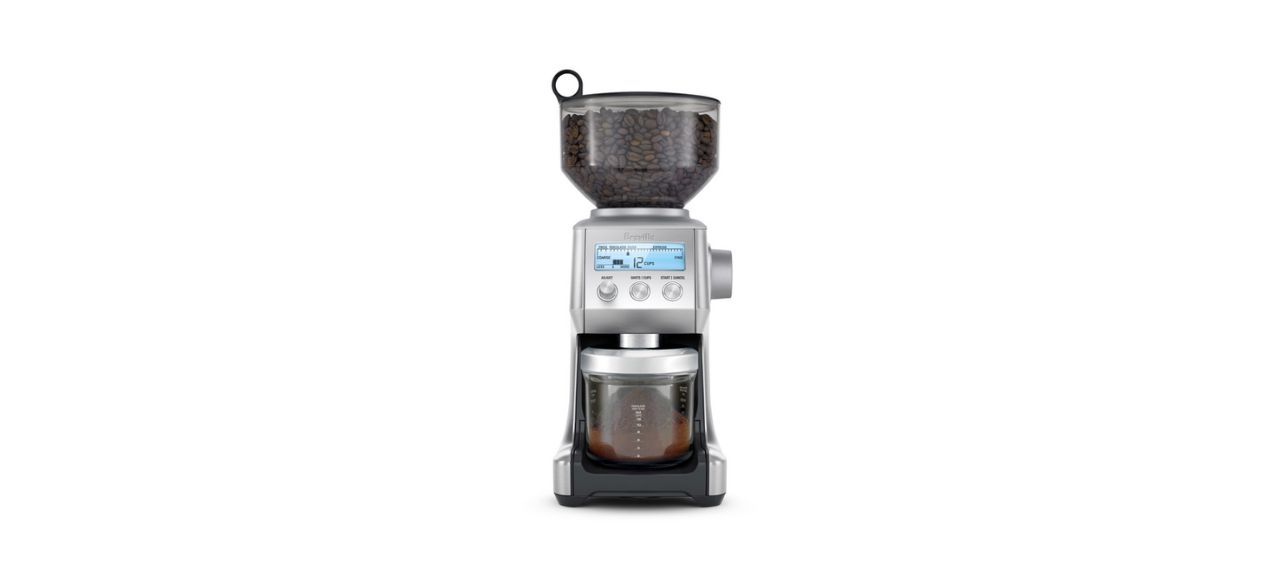 This luxurious feature-packed Breville coffee grinder boasts 60 grind settings and a precision electric timer that lets you grind coffee in increments of a fifth of a second. Its hopper holds 18 ounces of coffee beans, and users can grind coffee into the included container, paper filter, gold filter basket and more.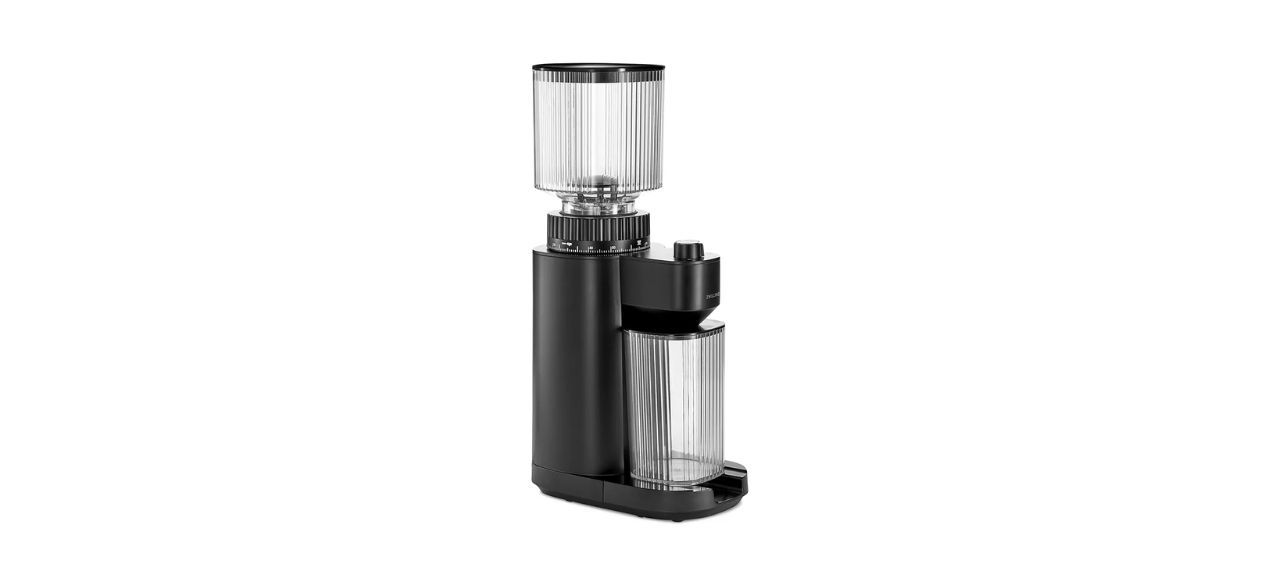 Zwiling Enfinigy Coffee Bean Grinder
Stylish and powerful, this conical burr grinder offers 140 grind options to help you find the perfect grind size for your brew methods. It can grind enough beans to make between 2 and 12 drip coffee cups and offers a pulse function.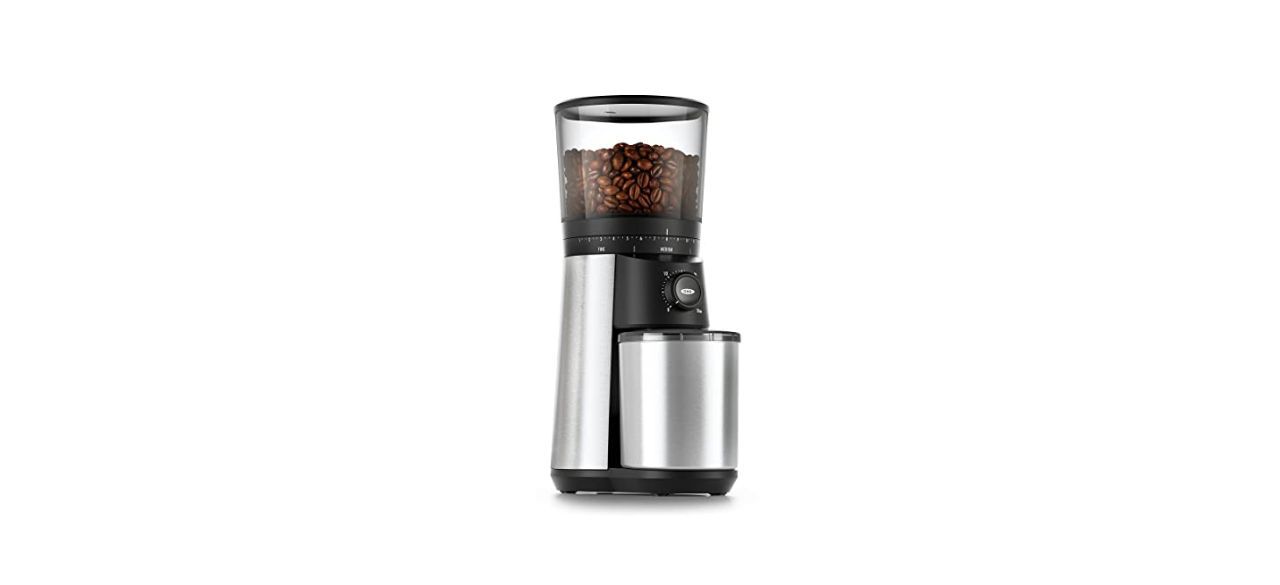 Oxo Brew Conical Burr Coffee Grinder
This precision Oxo coffee grinder offers 38 grind settings ranging from extra fine to extra coarse grinds. Its tinted hopper can hold up to 12 ounces of coffee beans and keep them fresh.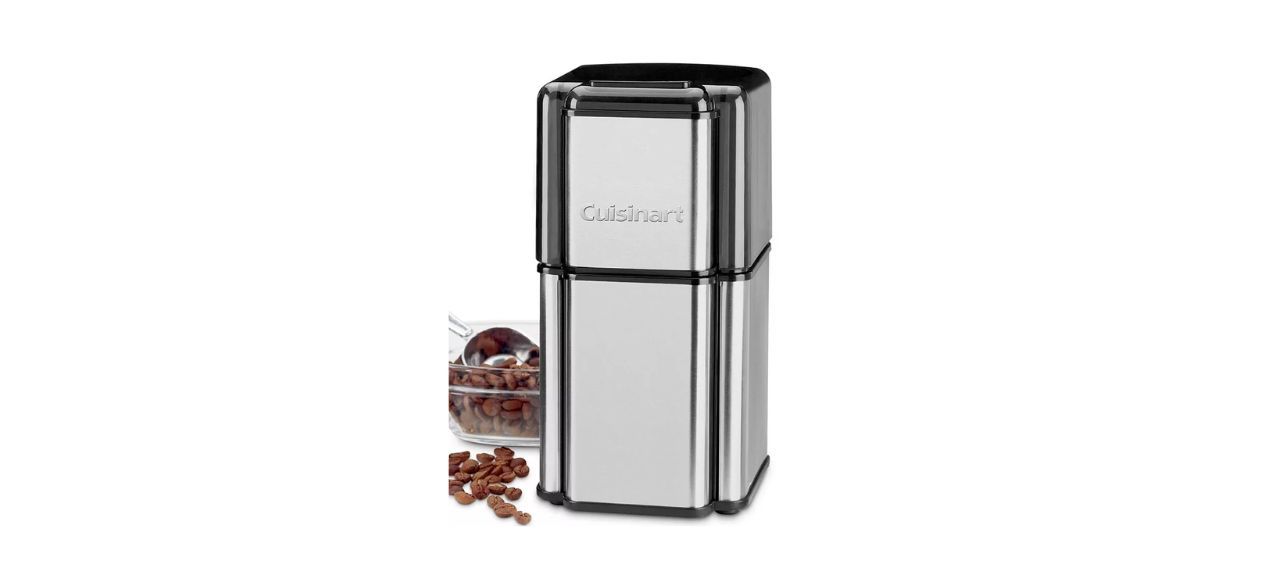 Cuisinart DCG-12BC Grind Central Coffee Grinder
This blade grinder features measurement markings inside its removable, dishwasher-safe stainless steel bowl for accurate quantities. It can hold up to 3.2 ounces of beans and grind 18 cups of coffee grounds.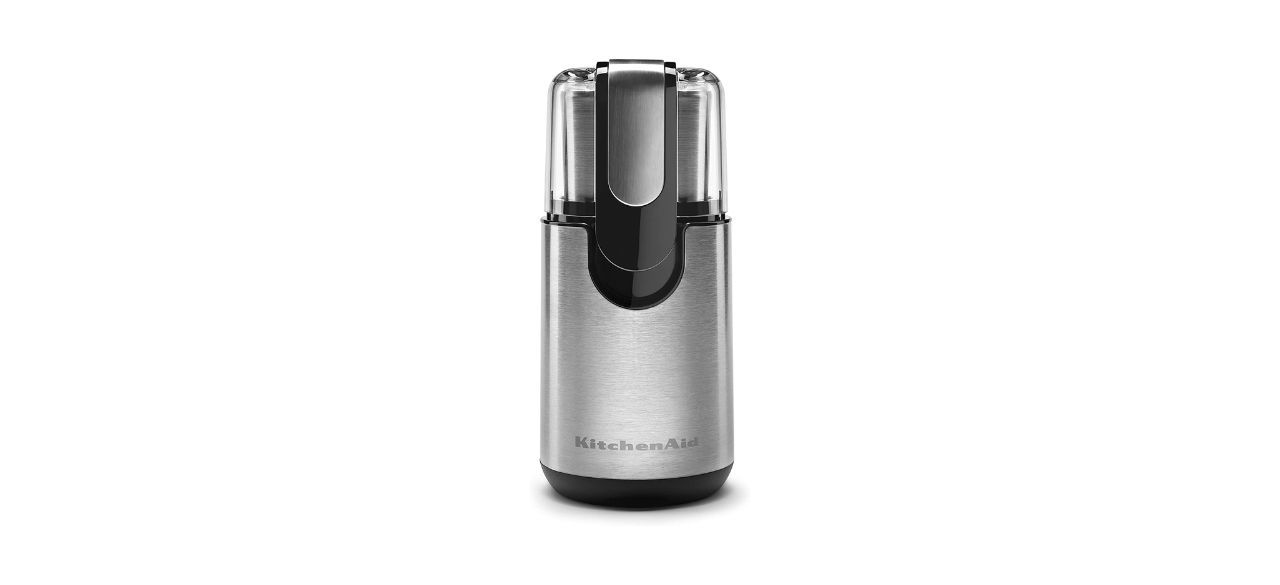 KitchenAid Blade Coffee Grinder
It only has one grind setting, but this blade grinder is durable and easy to use for grinding either coffee or spices. The KitchenAid coffee grinder features a clear lid to help you see how your grind is progressing.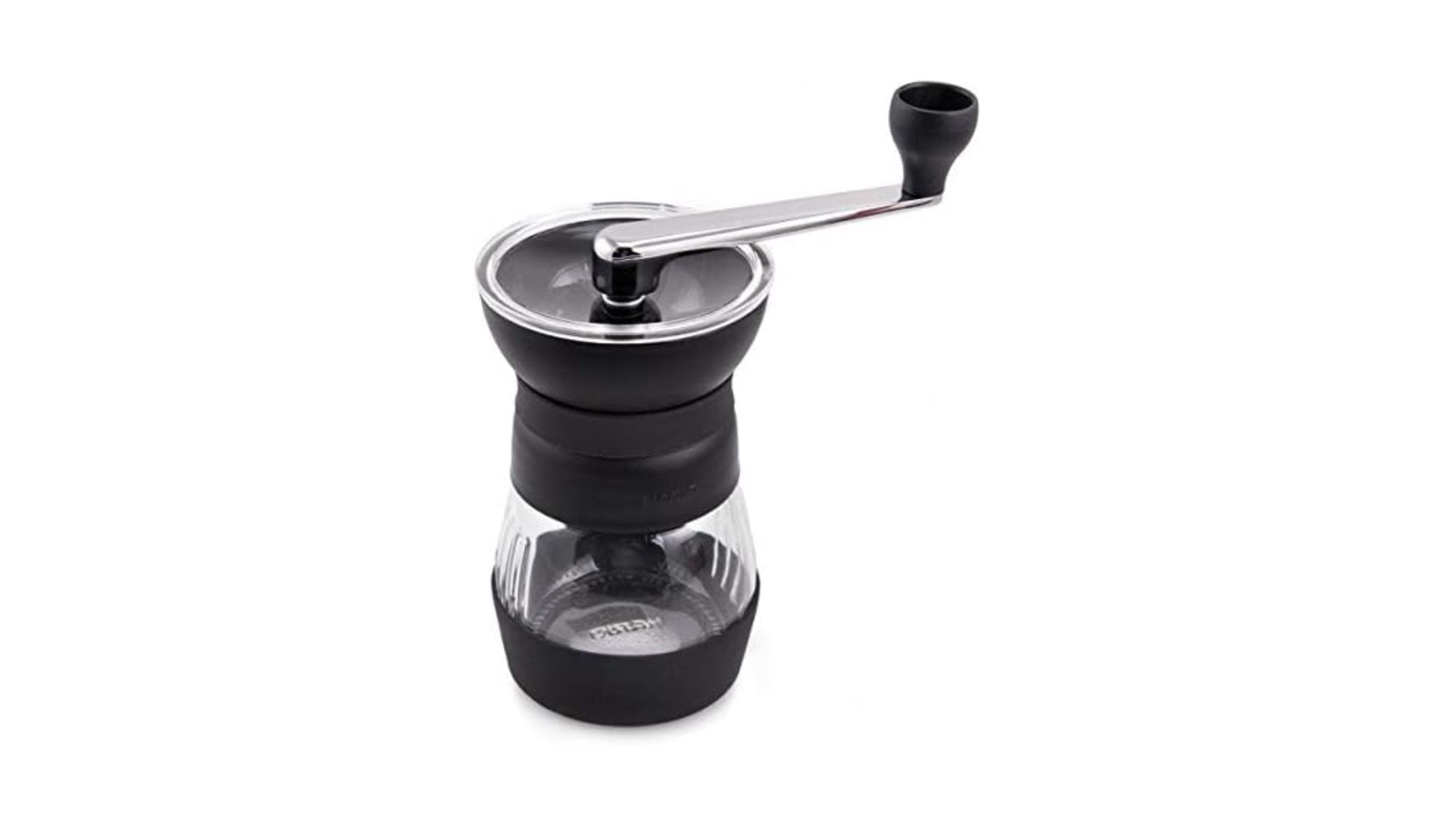 Hario Skerton Pro Ceramic Manual Coffee Grinder
This manual hand grinder takes up less space in the kitchen and is great for taking on the go, whether that's to the office or on a camping trip. It provides a uniform grind and holds up to 100 grams of coffee grounds.
Want to shop the best products at the best prices? Check out Daily Deals from BestReviews.
Sign up here to receive the BestReviews weekly newsletter for useful advice on new products and noteworthy deals.
Laura Duerr writes for BestReviews. BestReviews has helped millions of consumers simplify their purchasing decisions, saving them time and money.
Copyright 2023 BestReviews, a Nexstar company. All rights reserved.